I No Longer Feel Like a Freak - Trying To Deal With Delayed Sleep Phase Syndrome
by Charlie
(UK)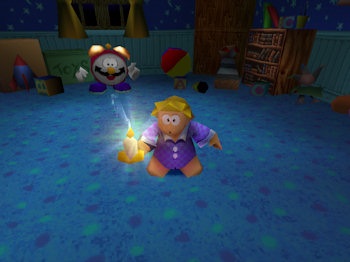 Like a lot of the entries I have read on here, I have had difficulty sleeping as long as I can remember. At the time I never really noticed or at least never paid it much attention. The older I got the more it became an issue, I'd stay the night at a friend's house and everyone always fell asleep a long time before I did. When you're a kid it doesn't really matter because you have so much energy to expend anyway.


It became such a natural part of life that I didn't even consider that it was problem. In fact it even became a point of pride sometimes during games of "who can stay awake the longest" and other similarly immature things. There was one time, on a school trip to Berlin, I willingly stayed awake three days in row to win one of these such games. It was fine, no big deal.
I don't remember the exact moment that I realised this wasn't healthy, but as soon as I did hours were spent riffling through the internet to try and find a solution. Cutting out caffiene was rule number one (I had been drinking energy drinks at least three times a day to combat how tired I felt during the day) so I instantly cut it out. I gave it a few weeks and nothing changed.
Following this I tried all the usual recommended sleeping aids besides prescribed pills as I was under 16 at the time. After nothing worked I just grew to accept it as part of who I was, if anyone asked what the problem was I told them it was insomnia. This wasn't a lie, I believed it had to be the problem. Unfortunately, so did my doctor.
I have a natural tendency toward bouts of depression, whether this is due to the chronic lack of sleep I have no idea, but along with stress and anxiety has always been blamed as the root of the problem. Despite these occasional depressive episodes I rarely feel anxious and am generally a happy person once I've had a chance to wake up properly. Because of this assumption I spent more of my time fretting over what was wrong in my life that I needed to
fix rather than actually trying to sleep.
It's been almost five years since I first started trying to solve my sleep problem and nothing has changed. I've just had to grow used to being varying degrees of tired all of the time. Within the last year I started smoking a bit of weed before bed to help me drift off and this worked better than anything else I had tried. This soon became a regular thing until I realised that by going to sleep stoned out of my head every night I was waking even more exhausted than I had been before and it was in turn making me more tired during the day. It's a nice way to relax, but in no way a permanent solution to the problem.
And this is where I am now. After realising the weed wasn't a good long term solution I've since had to just deal with staying awake until the early hours again.
My job often requires me to work mornings, fortunately it's not until 9:30am so I have a bit of extra sleep. On the days that I start at 2pm however I find myself naturally waking up at the earliest of 10:30am and the latest of 1:45pm. I often sleep through my alarm and even turn it off without realising. When I wake up I regularly fall straight back to sleep again, and when I do finally get out of bed my brain doesn't fully kick in until a few hours have passed.
Recently my thoughts have been hovering on the possibility that there was something inherently wrong with me, that I was a freak.
Which brought me to this website, and the discovery that although I may have something wrong with me, I'm far from a freak. Knowing that this is a genuine problem and that I'm not alone in my suffering makes this whole thing much easier to deal with. The more people that come to understand that what they are dealing with is more than just a matter of taking some sleeping pills and not drinking coffee will hopefully bring the matter to the attention of medical professionals so they can begin work on finding a solution, and in the mean time recognise it as a genuine disorder.