Jetlagged For 60 Years: First Person Account of DSPS N-24
by Madelyn Griffith-Haynie
(Cincinnati, Ohio, USA)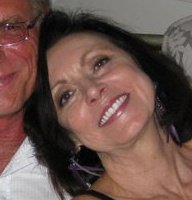 You can't let what you can't do determine what you CAN!
I have struggled to coordinate with "earth-time" for 60 years.


Part of my story, "Living with JetLag," can be found on
here on my site ADDandSoMuchMore
-- along with the rest of an ongoing series on sleep.
Includes links to sleep blogs and websites all over the 'net (including a many by Patron Saint
Dement
, as well as an article about the budding Circadian Sleep Disorders Network (a non-profit advocating on our behalf).
If you have not already purchased a copy of
Dr. Dement's book
, by the way, you are missing an amazing resource.
Disclosure: no Ginzu Knives were exchanged for this sincere endorsement, nor do I sell anything on my blog. Ads ARE added at the bottom by WordPress.com - please don't encourage the practice by clicking on them.
You are NOT alone in your struggle to get a good night's sleep!
~~~~~
Madelyn Griffith-Haynie, CMC, SCAC, MCC
- ADD Coach Training Field founder; ADD Coaching co-founder -
(blogs: ADDandSoMuchMore, ADDerWorld & ethosconsultancynz - dot com)
"It takes a village to educate a world!"
Editor's Note:
An excerpt from Madelyn's site, which has a unique perspective of the intersection of ADD and sleep disorders:

"75% of us here in ADD/EFD-land have sleep struggles, if not diagnostic sleep disorders. I am one of them. Here's why what I have to say on the topic might interest YOU.

I am also an ADD Coach and trainer, one of the life coaching field's earliest pioneers, founder of the first coaching school with an ADD-specific training curriculum, and creator of many key terms and techniques used in the ADD Coaching field today."


"On top of coping with ADD challenges, I live with an atypical chronorhythm disorder officially named Hypernychthemeral Syndrome, also referred to as "Delayed Sleep Phase Syndrome, Non-24 hour sleep/wake" (in addition to DSPS/non-24, DSPS/N24, N-24, and non-24-hr CRD Cyclothmic Rhythm Disorder.

This particular "creature of the night" condition quite often does not "re-phase in response to light," as do the sleep-wake patterns of most individuals generally."