The Lion Man, The Cold Blooded Killer.
by Allannah Conroy
(Bathgate, Scotland.)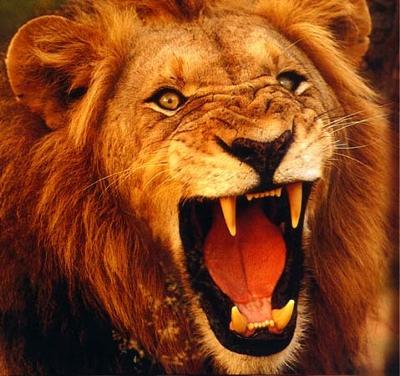 It all started in a Spanish town. It was hot, i was with my friend Maelai and we we're eating ice cream. Suddenly everyone started screaming "A LION HAS ESCAPED!!" So me and Maelai started to flee the town untill my other friend Brandon ran around the corner screeching "LIONNN, RUN!" So we did i ended up in a house with a girl called Keelan andit was her bestfriend's boyfriend's room. She lay on the floor and coverd herself with a towel texting someone on her phone. I got up and ran outside into the street to see the Lion sitting on top of aq house and it jumped down ripping people apart right infrount of my eyes.It swooped down and clawed my sholder and my grandad tryed to protect me and the lion killed him. I fled and i appeard at school in my art classrooom, Mr Donally was sitting at the desk.


A 16 or 17 year old boy stormmed into the room and said "I'm the lion, now you will all die.." We all looked at him. "No your not, your human" He turned into the lion then back to human. The man smirked as my classmates tryed to hide their fear. The Lion boy is what i will call him i thought. He walked toward my teacher and killed him right there. He then started taking my friends out singally to kill them, He'd killed two so far. He got Sam outside, he plays guitar. He told Sam to play his guitar while he was killed so we could all hear how fast this was. So he did, and it was horrid. The Lion boy came back into the room looking for his next victim, and told him "Kill me last, I'll fight for my life" The Lion boy gave me a grim look and looked around for who he was to kill next. I grabbed his arm and he pushed me violently off. I said to him "You don't have to do this, stop it! Just be yourself we both know this isin't who you want to be. Just stop this wreckles killing and get on with your life noone will know your the Lion" He looked at me, as if to say he knew it already. For some reason we we're forced to get on
with our normal school day and he went on killing people around the school but he'd left my class and me alone.
A guy in 4th year walked up to me in the hall and shouted "Your going to get us all killed you idiot!" and punched me i fell across the hall and smacked my head off the floor. The lion boy seen, grabbed the boy that had done this to me and ripped him apart. I was shocked i didn't say anything and walked away. I was about to walk into my next class when Mr Zusko walked buy holding loads of grenades. He was going to try and kill the Lion boy i knew it. I ran after him "Mr Zusko! Please no! You don't understand he isin't like that!" Mr Zusko was the Science technition and didn't talk much. He walked on buy me, planting bombs everywhere. I saw the Lion boy run from behind me up to try and kill Mr Zusko i ran trying to avoid being killed myself.. a bomb went off blinding me with smoke, but o body to be seen. He was still alive. I ran around trying to find Mr Zusko before it was to late and he'd killed the Lion boy.
Callum Rigg was walking along the same corrdior i stopped "CALLUM WHERE IS THE LION BOY I NEED TO KNOW NOW! PLEASE." Callum replied "Hes dead.. he was blown up.." i screamed and ran around everywhere crying looking for him. We'd never actually properly talked but i wonderd why the Lion boy gave me any mercey and spared my life, even protected me when i was in trouble. It wen't black. I appeard in a dark, wet street it had just been raining the only thing lighting up the street was distant houses and the orange street lights. I was with Maelai again. I seen a boy and a girl holding hands and another boy and girl walking together. From under the street lights i seen a familiar face. It was him! The Lion boy, he'd taken my advice, hes safe! Hes alive! I ran to wards him and he greeted me with open arms. We hugged for a while i looked up at his face to see he was smiling.
My dream ended, right there.
Does this mean anything..?
---
What do you think about this dream? Share your thoughts using the comments link below.