The World That "WAS"
by Brittany
(Wabash, IN - US)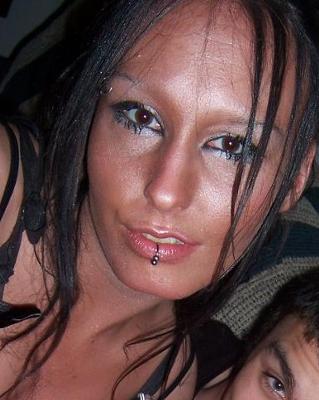 I have had these experiences off and on since I was like, 10 years old, but my most recent experience was different from the rest.


I just had a baby boy who was born with spina bifida, so he had to have some major surgery the day after he was born to cover the defect. Since he was going to be staying there for about a week or so, I was going to stay with him, and since it was a very inconvenient hour drive from my home in Wabash to Lutheran Hospital in Ft. Wayne, IN, I was eligible to stay at a place that was on the hospital's property called "The Hope House" which was specifically for people in the same situation, so we can be with a loved ones while they are hospitalized.
The first 2 nights my 9 year old daughter stayed with me, but then she had to go back to Wabash to stay with her grandfather, since she had to go to school. Anyways...It was my first night alone at The Hope House. It was around 3 a.m., and as soon as the dream began, I knew immediately that it was not just a dream, and I knew exactly what was happening to me, and I was TERRIFIED.
I was laying on my back in the bed, completely paralysed with fear. In front of my bed in a corner was a reclyner, and standing behind that reclyner was a very tall shadowy figure, just...watching me. Instantly, the words "nephilim/annunaki/extraterrestial" went through my head, and that is what made
this experience different from the others I've had in the past, which those felt demonic or like I was being haunted by a spirit. It was so hard to wake myself up. I tried shaking my head as hard as I could, and I finally woke up, but then I got this tingling sensation in my head, and I could not keep myself from falling asleep, back into that trance, only to have that same dream.
But this time..it was like something posessed my hand to cover my eyes, so that I couldn't look at the dark figure. I then tried to say "Go back to where you came from in the name of God", but my voice felt paralysed as well. When I finally got the words out of my mouth, I woke up again. I was feeling that same tingling sensation again, so I stayed up, moved around, and kept myself busy not caring that it was only after 3:00 in the morning...because I was so f****** TERRIFIED!
I told my mom about this dream, and she believes that it WAS what I thought, something extraterrestial-related, because in "the world that WAS", I was one of the souls who was against Satan and stood up to him for God during his rebellion, and they are trying to test my faith and weaken my spirit, or...just scare the living shit out of me!
My mother and I actually believe these "extraterrestials" are also fallen angels. What do YOU think was happening with this dream? And what do YOU know about the annunaki/fallen angel thing?