Review Of The Intex Comfort Plush Elevated Dura-Beam Airbed
The review is put together in cooperation with BestAirMattressGuide.com, a website that reviews some of the best air mattresses, beds, and pads.
Intex is part of a family of corporations spreading worldwide for over 40 years now. They make pools, spas, and, the reason why we're here today, airbeds.
Their motto is delivering the products of highest quality at affordable prices and backing it all up with perfect customer service.
The experience we had with their Intex Comfort Plush Elevated Dura-Beam Airbed
certainly corresponded with their motto.
It was a quality product--comfortable to lay in, durable, with a powerful built-in pump--at a surprisingly low price.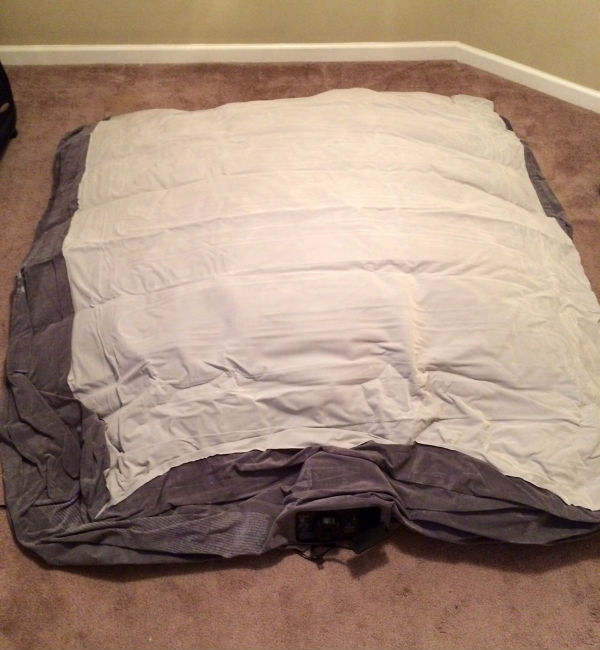 The Intux Airbed when it first comes out of the box. You'll be surprised at how big it is given the small box it comes in. But it is a full Queen size, and 18" high.
A bit of fun trivia
Their first product was a beach ball; their first swimming pool (above ground) was constructed in 1997, and today their products can be bought in more than a hundred countries all around the world.
Here's what they had to say about this mattress: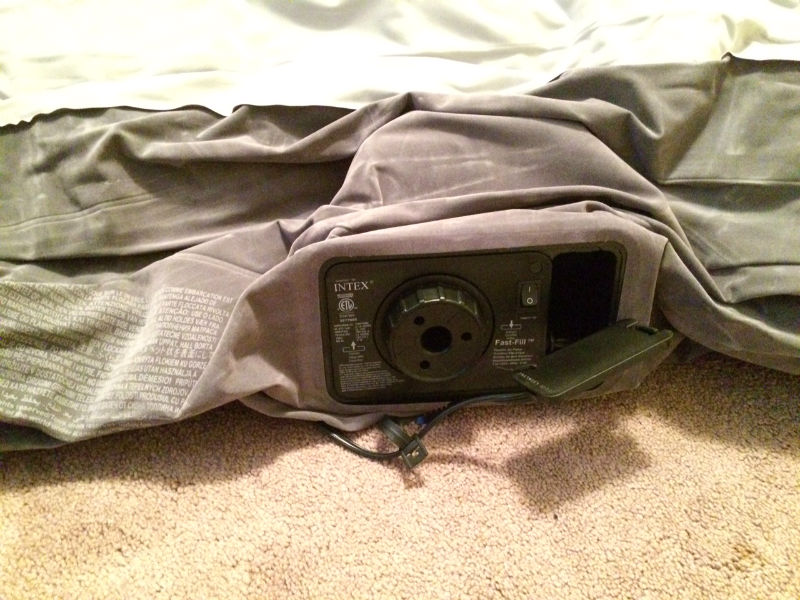 The built in air pump inflated the mattress in less than 5 minutes. The electric cord was long enough to comfortably reach an outlet in the wall of the room.
They specify this model is intended for home use, so campers will have to look elsewhere. It is a part of the series of products called Dura-Beam, indicating it's constructed using Fiber-Tech.
We were happy to see that the pump is built-in, and it surprised us with how fast it inflated the entire bed. It seemed like it was less than 5 minutes. So you're pretty much hassle-free when it comes to inflation/deflation.
The top of the mattress is flocked and completely waterproof. It features indented sides, so your fitted sheets should stay tightly in place all night long.
You'll be 18 inches from the floor, which is pretty much the standard height of your average bed. It comes together with a special duffel bag for easy transport and storage.
The full dimensions of the airbed are 60" x 18" x 80". The overall capacity is 600lbs.
Overall, it's a high-quality air mattress and the price it's offered at seems to us an extraordinary good value.
Thanks to BestAirMattressGuide.com for their collaboration with this article.
And join the conversation with your own comments here:
blog comments powered by